Samsung Galaxy Note 4
05 Sep 2014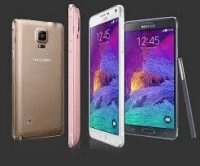 Samsung has also updated its S-Pen stylus for the Galaxy Note 4. The stylus acts more like a mouse, allowing users to perform functions like cut, paste and crop with ease.
The Samsung Galaxy Note 4 includes a super-powered battery with Adaptive Fast Charging technology, which allows the device to charge 50 percent in 30 minutes.
Galaxy Note 4 price:
The price is not yet available but the rumored price of the Note 4 is approximately UAE Dirhams 2,900.
Release date ( Availability in the UAE ) of Samsung Galaxy Note 4:
Galaxy Note 4 is expected to launch on October 17. We will update you upon getting any news on availability in Dubai.