Apple's iPhone 5S Revealed in New Photos
23 Jun 2013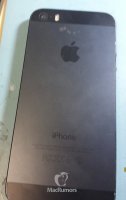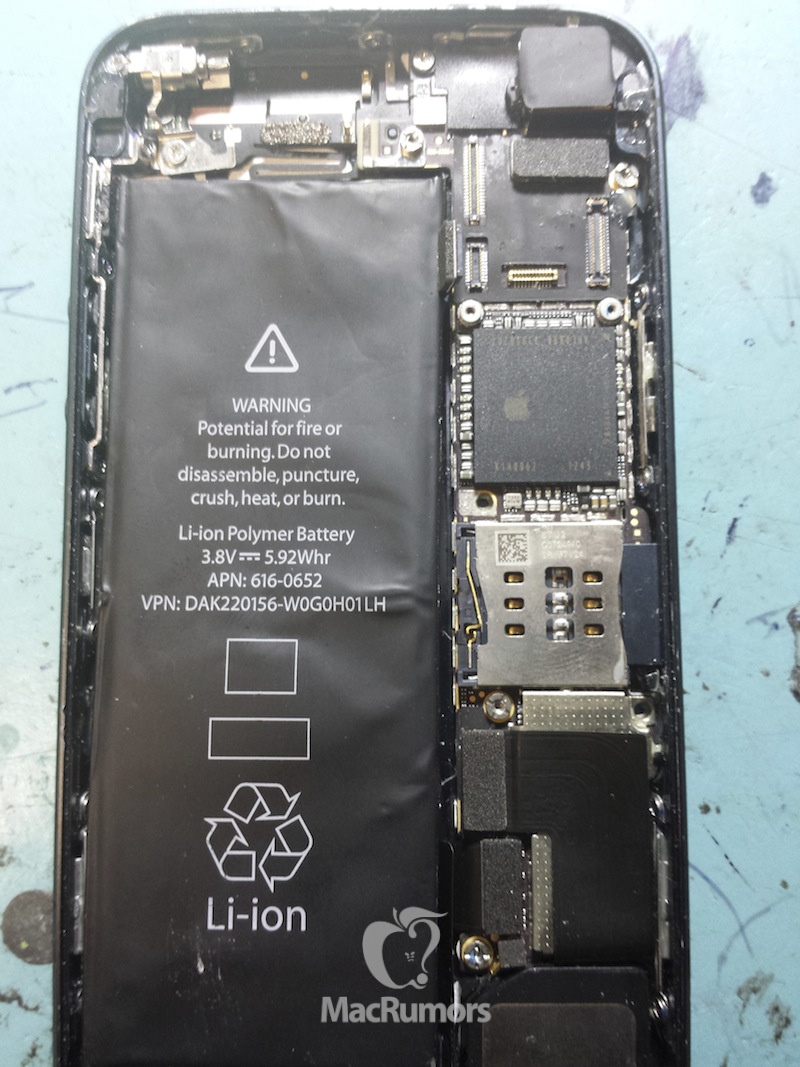 The device appears to carry the same redesigned logic board that appeared earlier this week, suggesting that this is indeed a new iPhone.
Among the interesting observations from the images:
- Based on the observable features, the logic board appears to be an exact match to the one that appeared in photos earlier this week, with a slightly narrower profile and a new layout for connectors and other components.

- The main chip on the logic board is interestingly not labeled with an A-series name such as on the A6 seen in the iPhone 5. It is unclear whether the chip name has been removed somehow or if it was never printed in the first place.

- A date code visible on the bottom of the main chip reads "1243", signifying that the chip was manufactured in the 43rd week of 2012, corresponding to late October. This would seem to be much earlier than would be expected for a new handset, so it is unclear whether this is a very early prototype that could still be running the same A6 chip found in the iPhone 5 or if it is in fact a different chip.

- The battery carries a more recent Apple Part Number of 616-0652 compared to the iPhone 5 battery, which has carried several different part numbers including 616-0611 and 616-0613. The new battery also has a higher capacity of 5.92 Whr, compared to the 5.45 Whr capacity of the iPhone 5's battery. The battery also has several blank boxes printed on it where various regulatory logos would be, suggesting that this is a prototype battery yet to receive final certifications.